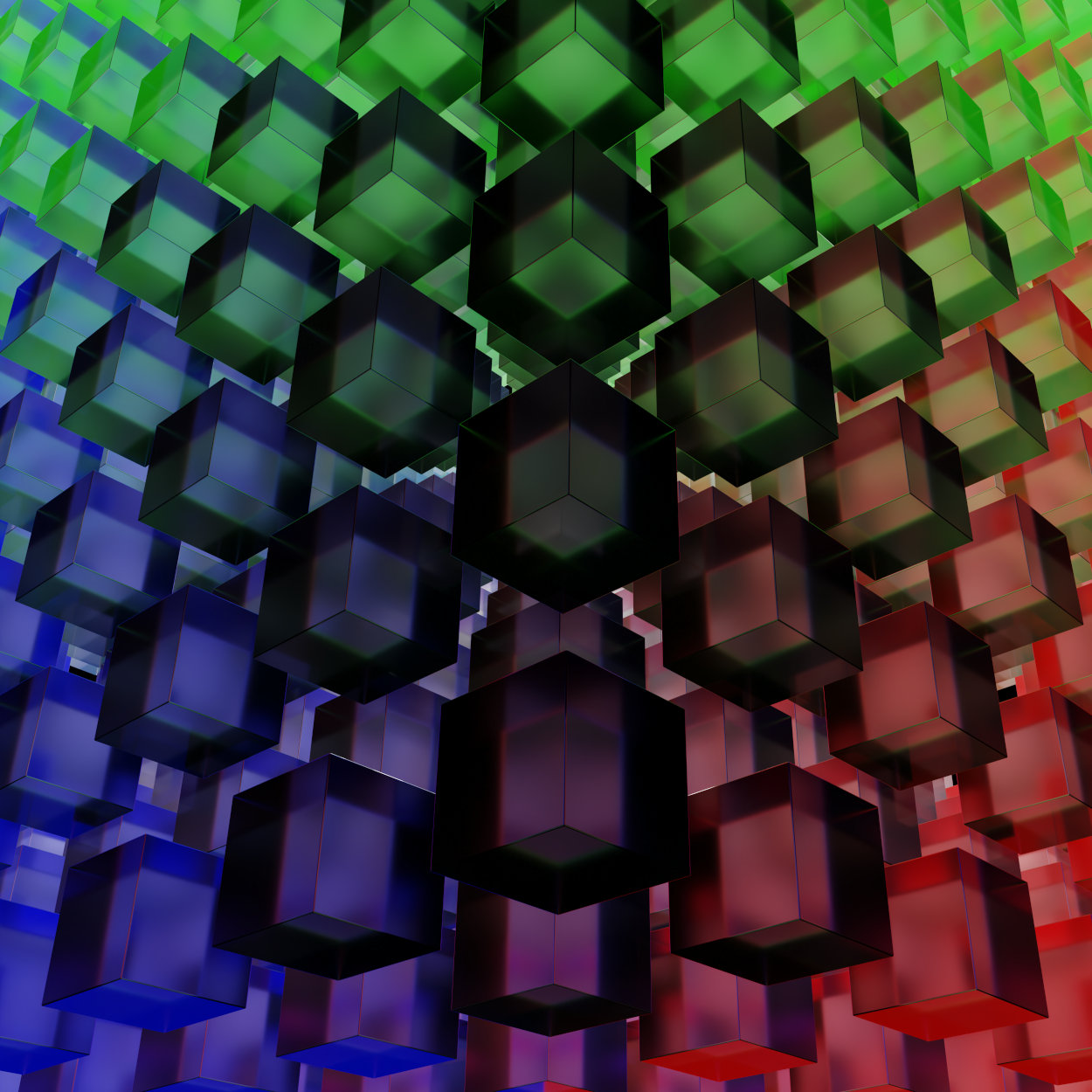 [Raytracing | 2023 | Fine Art Print 50 x 50cm | Limited Edition 1/1]
A large cube is formed by 10 x 10 x 10 small glass cubes. The whole scene is illuminated with three lamps in the colors red, green and blue.
In the following images, the cubes are made of colored glass and are illuminated by white light. The color of the individual cube is chosen so that the red value corresponds to the position of the cube in the X direction. Similarly, its green value results from the Y position and the blue value from the Z position.
The different images are distinguished by varying illumination positions:
RGB23-1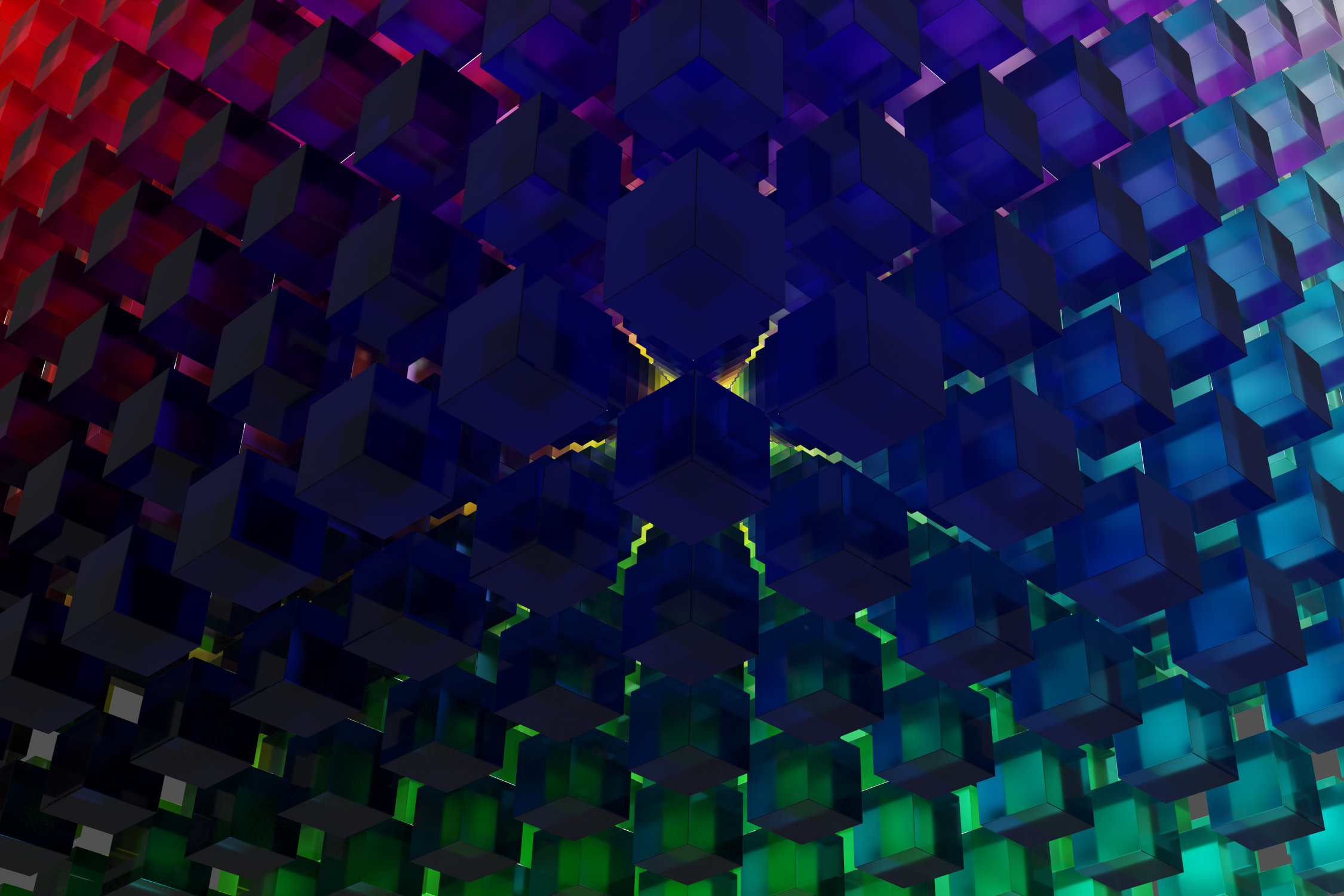 [Raytracing | 2023 | Fine Art Print 60 x 40cm | Limited Edition 1/1]
RGB23-2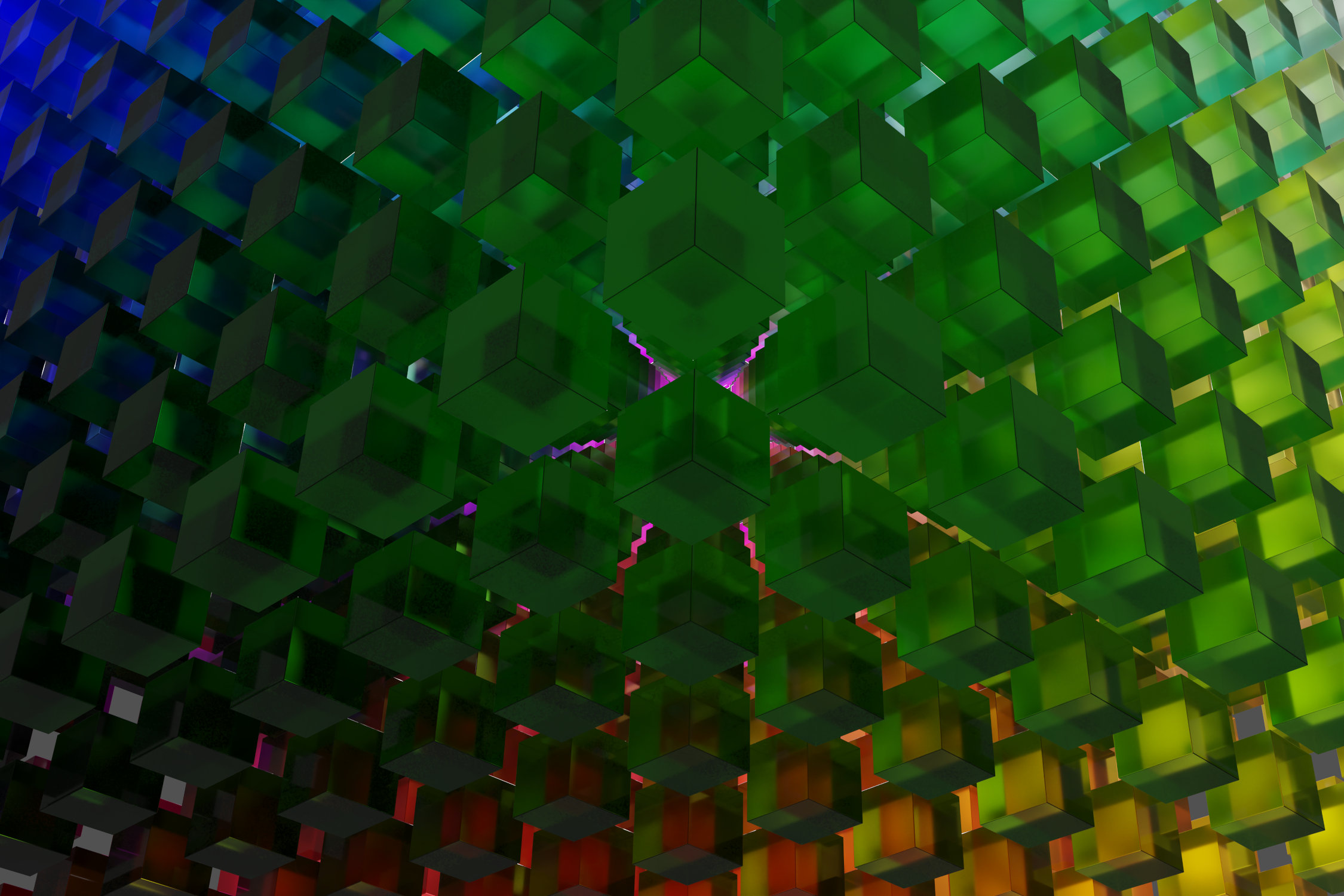 [Raytracing | 2023 | Fine Art Print 60 x 40cm | Limited Edition 1/1]
RGB23-3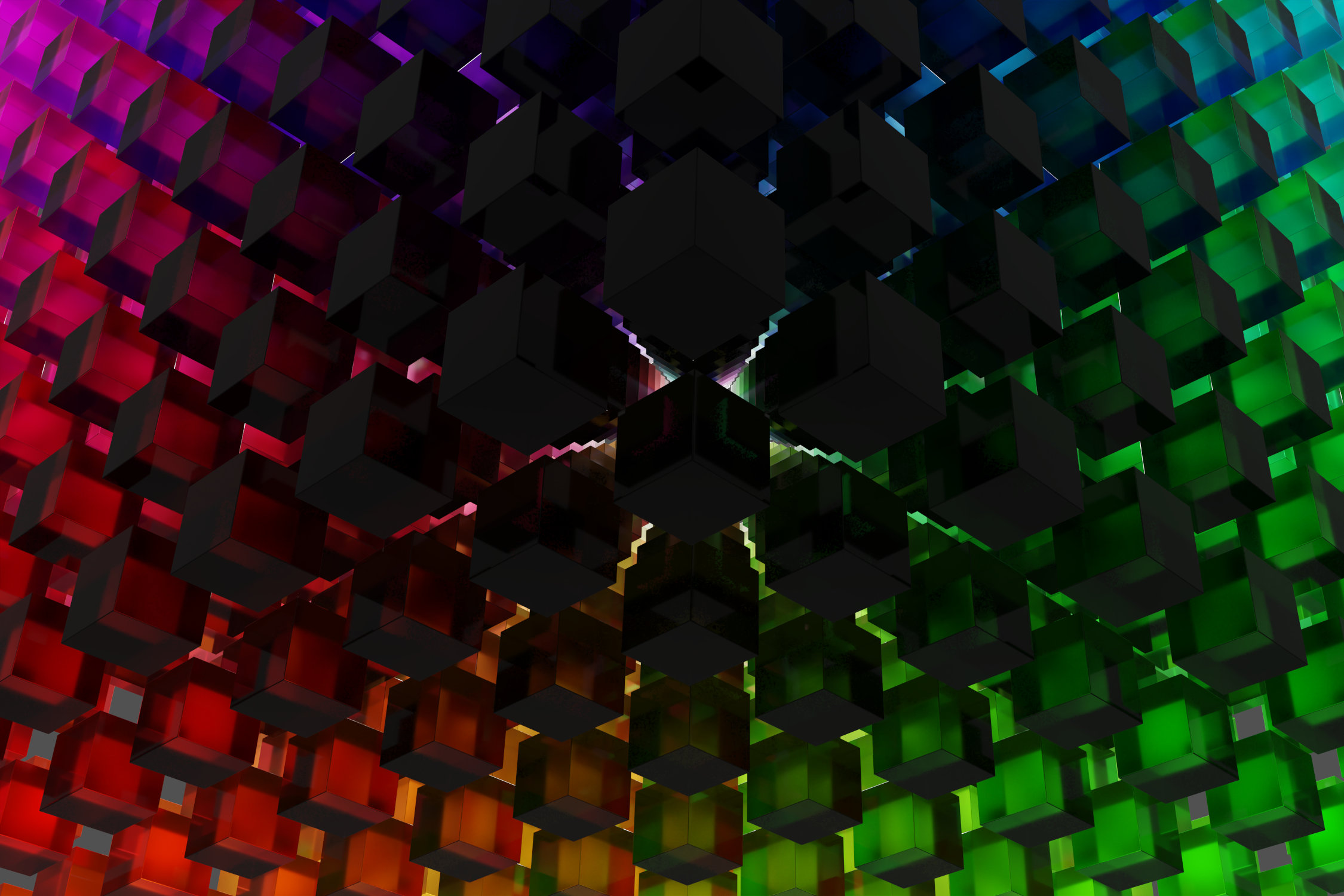 [Raytracing | 2023 | Fine Art Print 60 x 40cm | Limited Edition 1/1]
RGB23-4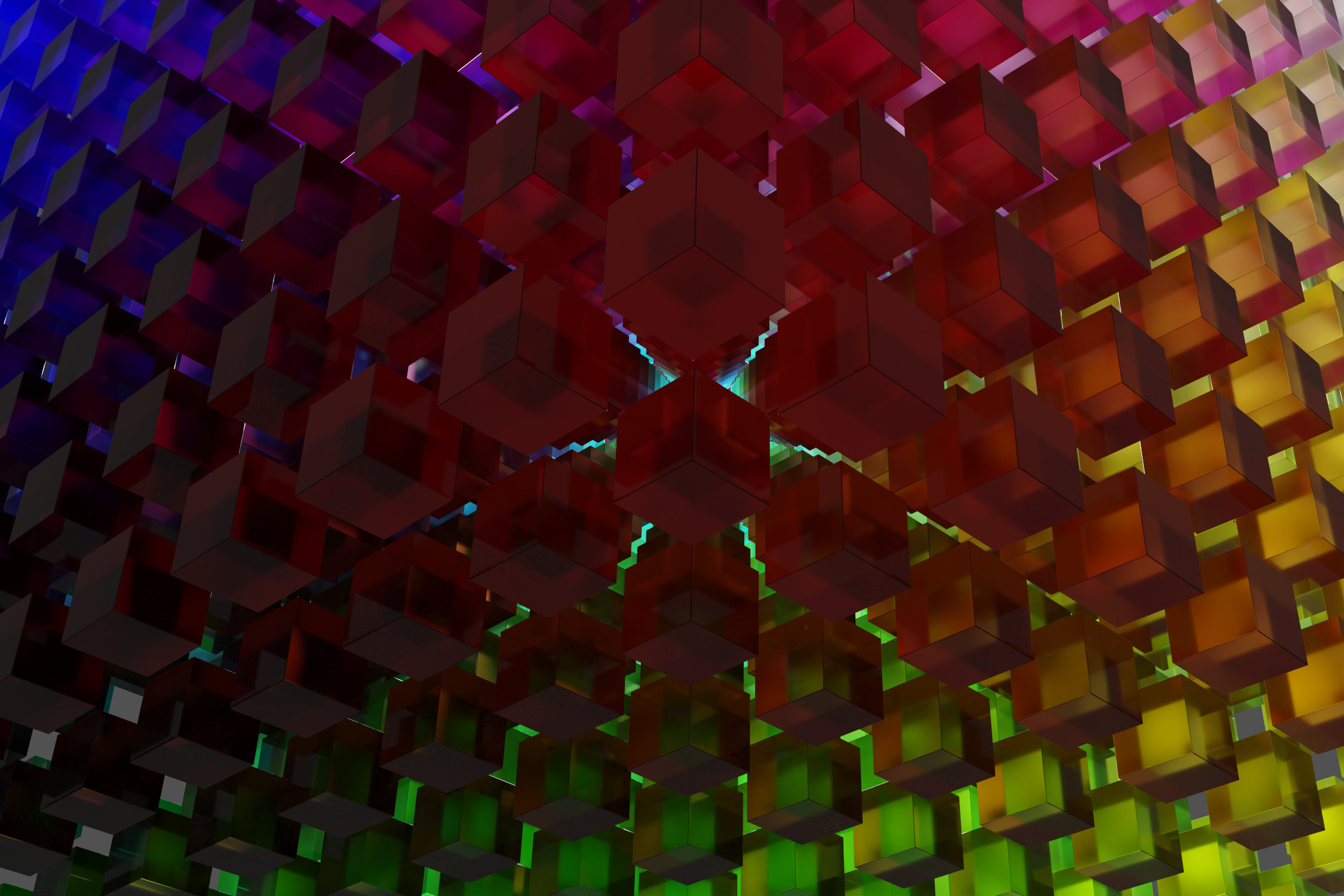 [Raytracing | 2023 | Fine Art Print 60 x 40cm | Limited Edition 1/1]
And here is the setup: